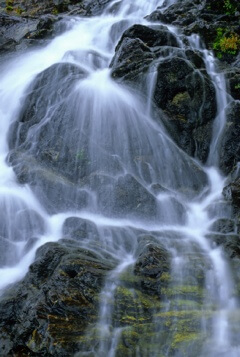 Local Crisis Line
Santa Clara County & Crisis Hotline: 1-855-278-4204 or 650-494-8420
General Information
The Santa Clara County Psychological Association website lists many local mental health resources.
The American Psychological Association website's Help Center contains a lot of good information on psychology, health and emotional wellness.
Empirical Research on Psychodynamic Psychotherapy
The Efficacy of Psychodynamic Psychotherapy: A press release from the American Psychological Association about a 2010 review by Shedler with the same title.
Effectiveness of Long-term Psychodynamic Psychotherapy: A 2008 review by Leichsenring & Rabung in the Journal of the American Medical Association.
The Effectiveness of Long-Term Psychoanalytic Therapy: A systematic review of empirical studies: A 2009 review by de Maat et al. in the Harvard Review of Psychiatry.
The American Psychoanalytical Society maintains a webpage on empirical studies of psychodynamic psychotherapy and psychoanalysis.
Research on the effectiveness of Jungian analysis has been published in Analytische Psychologie (2001, Keller et al, Efficacy and utilization of health insurance in patients undergoing long-term psychoanalysis: Results of an empiric follow-up study on the efficacy of [Jungian] psychoanalysis and psychotherapy) and in the book Outcomes of Psychoanalytic Treatment. Perspectives for Therapists and Researchers, Leuzinger-Bohleber & Target (2002). A description of the study can be found here and here.
Asian American Mental Health Information and Resources
Asian Americans for Community Involvement: Community based organization in San Jose, CA focusing on health and mental health in the local Asian American community.
National Asian American Pacific Islander Mental Health Association
Asian Mental Health and Wellness: website with many resources.
Asian Mental Health Resource Site A Tribute to Evelyn Lee. This website includes the handbooks Ten Principles on Raising Asian-American Teens authored by Evelyn Lee and available for download or purchase in English, Chinese and Vietnamese.
Asian American Suicide Prevention & Education
Wong Flew Over the Cuckoo's Nest: Show and DVD by solo performer Kristina Wong about the high incidence of anxiety, depression and mental illness among Asian American women. While this comical and thought-provoking show helps bring cultural sensitivity and awareness around Asian American mental health, it is good particularly at destigmatizing mental health issues and in getting discussions going among Asian Americans.
See also: Among Asian-American women, a little known battle with depression, a PBS article on depression among Asian American women and Kristina Wong's work.