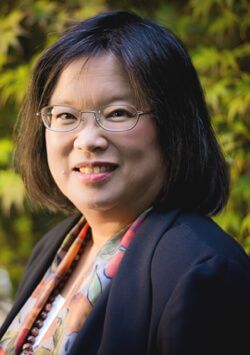 I am licensed as a Psychologist in California (PSY 19960). I have been practicing psychotherapy for over 15 years.
My cultural roots are Vietnamese, American and French. I was born in the United States to Vietnamese parents, moved to France midway through elementary school, and returned to the US for college. I am fascinated by issues of culture, and how culture shapes our view of ourselves and of the world and what we take for granted. I bring my experience and perspective to my work with clients dealing with the challenges of culture, adjustment and immigration.
I speak fluent French, some German, and am familiar with the Vietnamese culture.
In addition to my training in psychology, I have an undergraduate degree in biochemistry and also earned a doctorate in biophysics from Stanford University. After twenty years of experience doing scientific research in universities and in the biotechnology and biopharmaceutical industry I became a psychologist. I am very familiar with the culture and stresses of working in high-achieving Silicon Valley. I apply that experience to understanding stressed professionals who are juggling the demands of career, family and taking care of one's self.
I have given guest lectures at local universities and training institutions to undergraduates, graduate students, therapists-in-training and psychiatry residents on introductory Jungian psychology, Asian-American cultures and implications for psychotherapy, and introduction to psychological testing. I have given talks to the general public on challenges faced by Asian American teens, and have led a workshop to facilitate communication between Asian parents and their Asian American young adult and adolescent children.